Monthly Meetings
Betty Busby
An Artistic Journey - the Unseen
February 11, 2023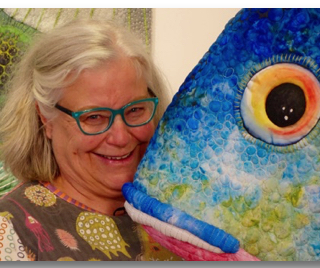 Betty Busby has been making her living from her art since 1976.
This 45 minute slide show covers her origins in the ceramic tile manufacturing business through to the many phases her quilting has passed through over the years.
Betty has introduced several unique materials in her art quilting, and will include several step by step procedures in creating finished pieces.
Questions are welcomed.
website- bbusbyarts.com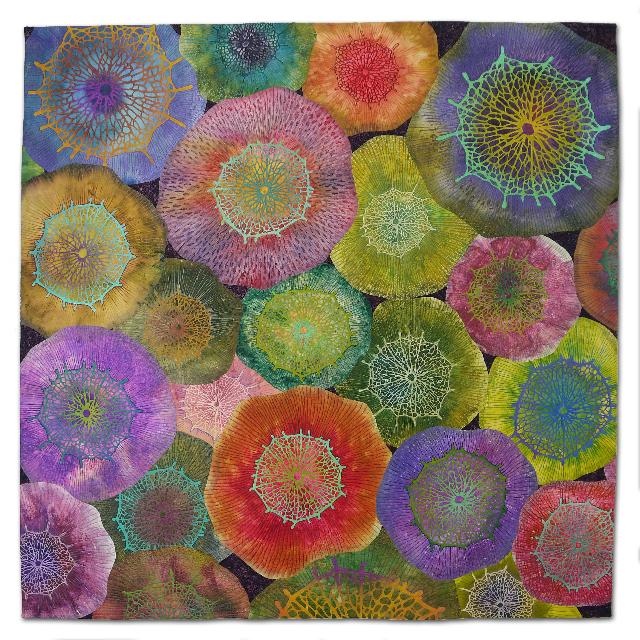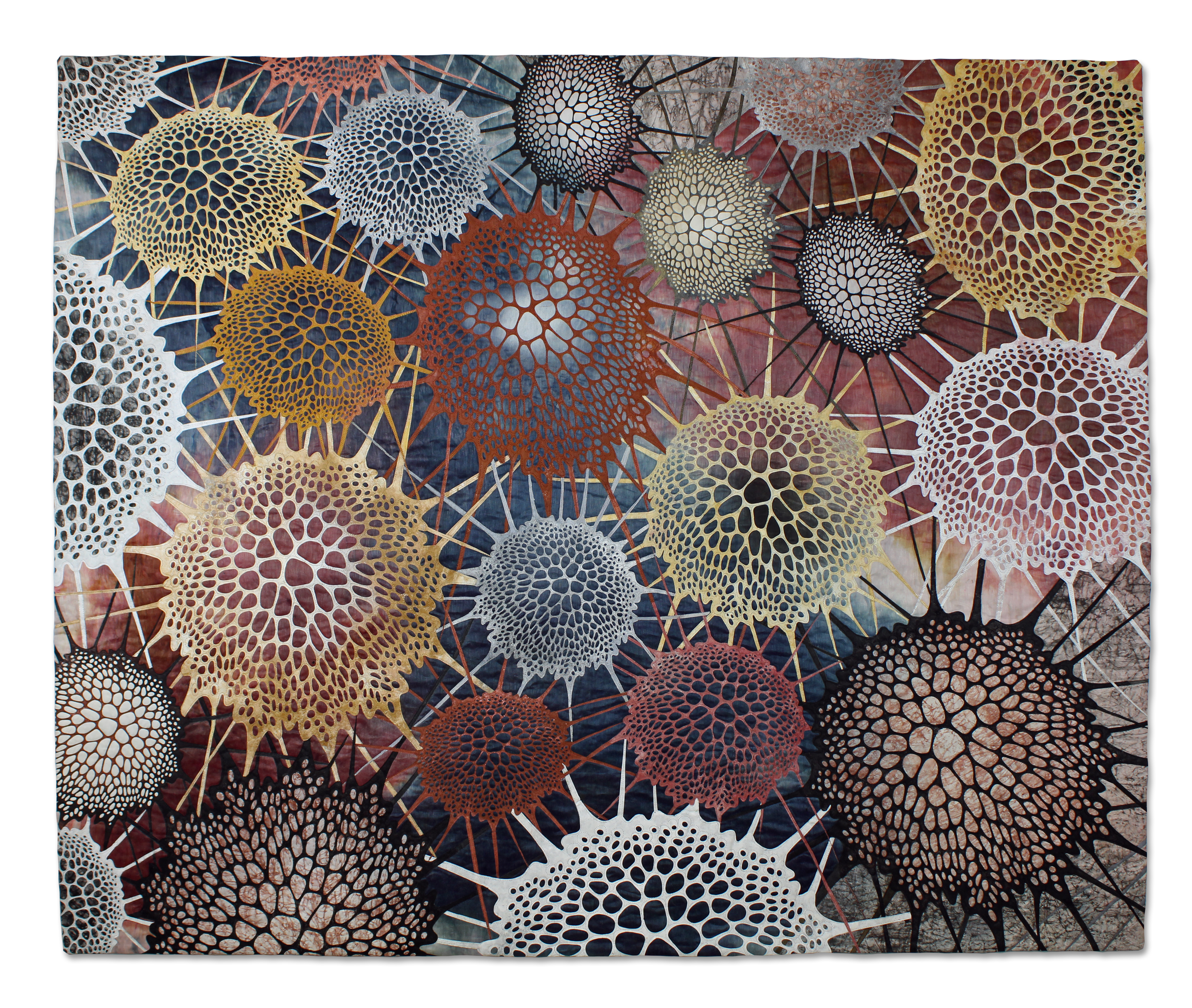 ---------------------------------------
At this point in time, meetings will be virtual until further notice (with any exceptions listed in the table below). The CQA board will evaluate the situation as it evolves and adjust if necessary.
Visitors are always welcome at our meetings, and there is no admission fee. Meetings run from 10:30 a.m. to 1:30 p.m. on the second Saturday of each month, on the Seattle Pacific University campus. (See directions, maps, and room information, below.) Bring yourself a sack lunch if you wish.
Membership
To become a member click here and go to "Join the CQA".
| | |
| --- | --- |
| Month | Speaker |
| January 14th 2023 | Chris Maynard, Feather Artist |
| February 11, 2023 | Betty Busby, Textile Artist |
| March 11, 2023 | SAM Tour: IKAT Tour with David Paly in person at SAM (Registration to begin mid January on CQA Website) |
| April 8, 2023 | Rachel Brumer, Textile Artist |
| May 13, 2023 | Valerie Goodwin, Mixed Media Artist and Architect |
| June 10, 2023 | Barbara Earl Thomas, Mixed Media |

Would you like to attend our next meeting? Contact programs for the link.
Directions to Bertona Hall on the Seattle Pacific University campus:
GPS entry: 107 West Bertona, Seattle 98119
From I-5, take the NE 50th Street exit and drive west. Turn left (south) on Fremont Avenue N—about two miles. Get into the right lane as you cross the Fremont bridge and take the first turn-off to the right and then immediately right again onto Nickerson Street. Follow Nickerson for about half a mile, and turn left (south) at the stoplight for 3rd Avenue West. You are now on the SPU campus.Turn left onto 3rd.
Enter the parking lot on your left by turning into the driveway beside the Subway. Our building is on the east side of the parking lot, a one-story red brick building. Parking in the lot is free for us on weekends; ignore the restricted parking and "No Parking" signs.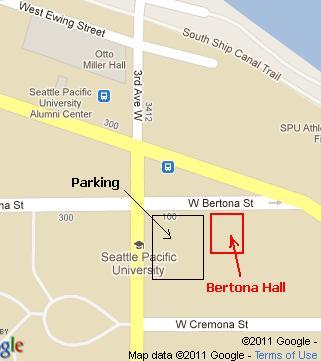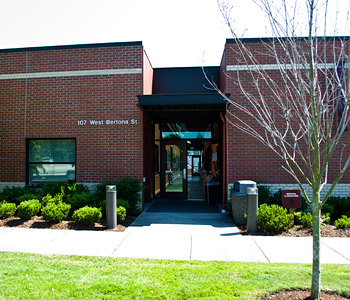 Click here to see a map of the entire SPU campus.