Monthly Meetings
Andrea Ramsay, Woodworker
October 14, 2023, 10:30 a.m.
Andrea Ramsay was raised in Northern California, hiking and exploring the Sierra's.
She earned a degree in Anthropology from the University of Washington and worked in technology until 2014 when she traded in her laptop for a chisel.
She attended The Port Townsend School of Woodworking and completed the Woodworking Intensive Program in spring 2015.
After returning to Seattle she set up her own workshop and began building custom woodwork while working at Pratt Fine Arts Center.
In 2016 she joined the John Grade Studio and helped build and install MiddleFork, now at Seattle Art Museum. She now manages The Grade Studio and leads the team through conception, fabrication and installation of large scale sculptural pieces around the world.
Please join us October 14th at Seattle Pacific University. Andrea will be talking about talk about work she has led and been part of at The GradeStudio, her education, and work outside the studio and installation of large scale sculpture.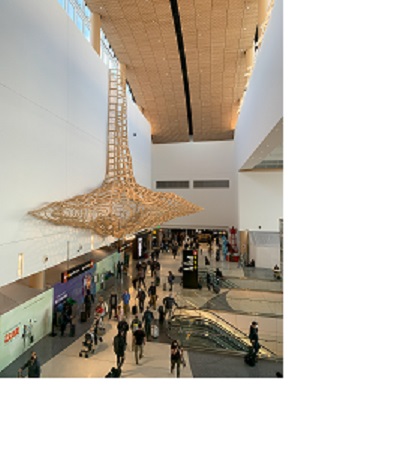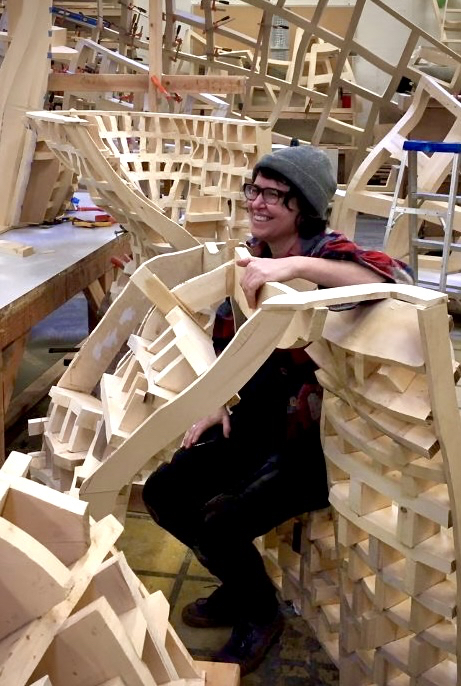 ---------------------------------------
At this point in time, meetings will be virtual until further notice (with any exceptions listed in the table below). The CQA board will evaluate the situation as it evolves and adjust if necessary.
Visitors are always welcome at our meetings, and there is no admission fee. Meetings run from 10:30 a.m. to 1:30 p.m. on the second Saturday of each month, on the Seattle Pacific University campus. (See directions, maps, and room information, below.) Bring yourself a sack lunch if you wish.
Membership
To become a member click here and go to "Join the CQA".
| | |
| --- | --- |
| Month | Speaker |
| September 9, 2023 | |
| October 14, 2023 | Andrea Ramsay, Sculpture and Wood Worker In Person |
| November 11, 2023 | |
| December 9, 2023 | |
| January 13, 2024 | |
| February 10, 2024 | |
| March 9, 2024 | TBD |
| April 13, 2024 | TBD |
| May 11, 2024 | TBD |
| June 8, 2024 | TBD |
| July 13, 2024 | TBD |
| August 10, 2024 | TBD |
| September 14, 2024 | Patrece Conoy-Barrett, Creative Clothing; Hybrid - In person SPU and Zoom |

Would you like to attend our next meeting? Contact programs for the link.
Directions to Bertona Hall on the Seattle Pacific University campus:
GPS entry: 107 West Bertona, Seattle 98119
From I-5, take the NE 50th Street exit and drive west. Turn left (south) on Fremont Avenue N—about two miles. Get into the right lane as you cross the Fremont bridge and take the first turn-off to the right and then immediately right again onto Nickerson Street. Follow Nickerson for about half a mile, and turn left (south) at the stoplight for 3rd Avenue West. You are now on the SPU campus.Turn left onto 3rd.
Enter the parking lot on your left by turning into the driveway beside the Subway. Our building is on the east side of the parking lot, a one-story red brick building. Parking in the lot is free for us on weekends; ignore the restricted parking and "No Parking" signs.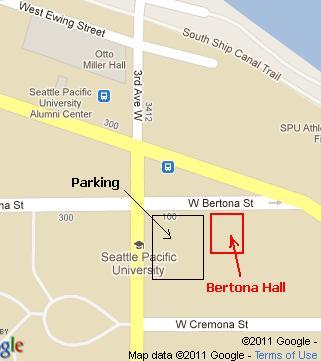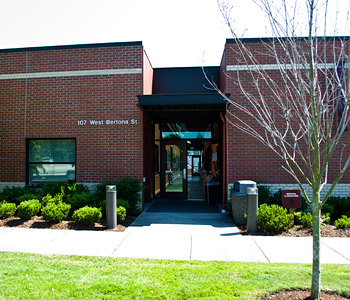 Click here to see a map of the entire SPU campus.