Monthly meetings
Visitors (including non-quilters) are always welcome at our meetings. There is no admission fee, and we get terrific and inspiring guest speaker artists who work in diverse media. We meet from 10:30 a.m. to 1:30 p.m. on the second Saturday of each month in a classroom on the Seattle Pacific University campus, between the north side of Queen Anne Hill and the ship canal. Meetings are casual, so please bring a sack lunch if you wish.Speaker presentations begin shortly after the general business meeting at approximately 11:00 a.m.
Membership
See the Our Members page for information about how you can join CQA.
Date (Saturdays)
Speaker/Event
Topic
December 12

Larkin Van Horne
Mixed media textile artist

"Night thoughts"

Larkin Jean Van Horn is a mixed-media textile artist working in the areas of art quilts, beadwork, wearable art, and liturgical art since the mid-1980s. Each piece represents the combination of her imagination, inspiration from the world around her, and her strong sense of drama.
The intense forms and colors of her work are sometimes a response to the grey Pacific Northwest winters, other times they reflect the natural energy of spring and summer. Whether exploring the variety of textures found on the island – the waves and tidelines, wind-bent trees, strata and fissures in the rocks on the seashore – or the inner landscape of emotions, spirit, and self, it's all about texture.
Larkin wants her work to have as much interest for the fingertips as for the eye – hence the decision to work with fabric, fiber, beads, and found objects. She is also drawn to the alchemy and serendipity of dyeing and painting her own fabrics and yarns to create her "paintbox" of materials.

Learn more at her website www.larkinart.com/


January 9
CQA Member Experts

"Play Date" at Bellevue Arts Museum
Hands-on learning opportunities in surface design.

February 13
Amanda Devine
Visual narratives

Direction to Seattle Pacific University and Bertona Hall:
GPS entry: 107 West Bertona
From I-5, take the NE 50th Street exit and drive west. Turn left (south) on Fremont Avenue N--about two miles. Get into the right lane as you cross the Fremont bridge and take the first turn-off to the right and then immediately right again onto Nickerson Street. Follow Nickerson for about half a mile, and turn left (south) at the stoplight for 3rd Avenue West. You are now on the SPU campus.Turn left onto 3rd.
Enter the parking lot on your left by turning into the driveway beside Stell's, the small restaurant. Our building is on the east side of the parking lot, a one-story red brick building. Parking in the lot is free for us on weekends; ignore the restricted parking and "No Parking" signs.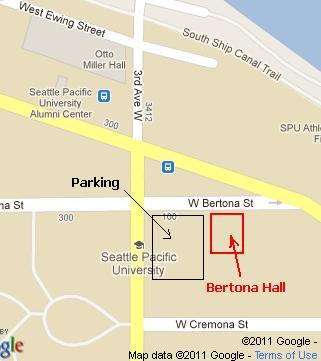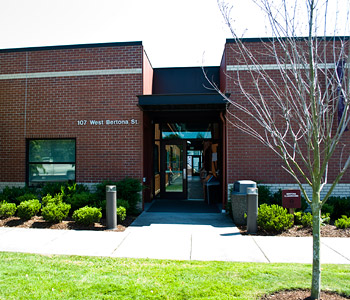 To see a map of the entire SPU campus, go to www.spu.edu/info/maps.asp.