Membership is open to residents of Washington state, and guests are always welcome at our meetings. We meet on the second Saturday of each month in a classroom on the Seattle Pacific University campus. We meet in Bertona Hall (see directions and map, below) from 10:30 a.m. to 1:30 p.m.
Click here to view a Membership Application. Print it, fill it in, and mail it to the address printed on the form, or bring it to a CQA meeting.
Members can pay dues online through PayPal. Go to our Dues page to select your level of membership, and follow the link to PayPal. A dues payment made now covers your membership from today through March 31, 2015. As of October 1, you can pay at the half-year price.
Upcoming CQA Meetings and Speakers, 2014 and 2015
Date (Saturdays)
Speaker/Event
Topic
December 13

Lois Gaylord
Weaver

"Threads of Spirit - Cloths of Meaning"

Lois will look with us at some of the different ways humans have used textiles for religious or spiritual purposes. She will follow the connecting thread across time and explores the effect on different cultures, contemporary artists, and her own work.

January 10, 2015
"Play Date at BAM"
We will have several stations at which we will have demonstrations of various types of surface design. Then we will do hands-on work to enhance fabric to be sold at our StashFest fundraiser. Loads of fun!

Direction to Bertona Hall at Seattle Pacific University
Seattle Pacific University is on the north edge of Queen Anne Hill in Seattle, several blocks west of the Fremont bridge.
From I-5, take the NE 50th Street exit and drive west. Turn left (south) on Fremont Avenue N — about two miles. Get into the right lane as you cross the Fremont bridge and take the first turn-off to the right and then immediately right again onto Nickerson Street. Follow Nickerson for about half a mile, and turn left (south) at the stoplight for 3rd Avenue West. You are now on the SPU campus.
From 3rd West, enter the parking lot on your left by turning into the driveway beside Stell's, the small restaurant. Our building is on the east side of the parking lot, a one-story red brick building. Parking in the lot is free for us on weekends; ignore the "No Parking" signs. Look for sandwich boards with the CQA logo at the building entrance.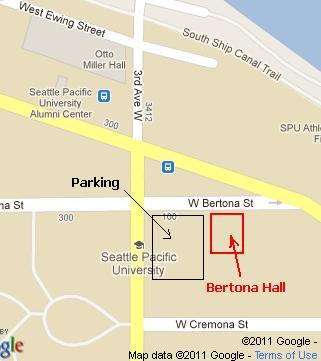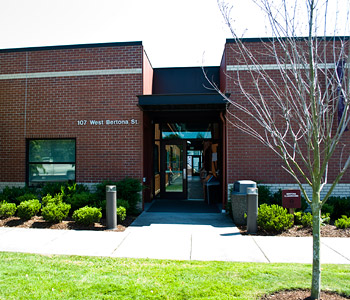 To see a map of the entire SPU campus, go to www.spu.edu/info/maps.asp.